Hello everyone. I have exciting news. PhatDeals has been moving along at a really pleasant pace. Although the team has obligations with work and school, we have been working diligently here at PhatDeals to bring you the Phattest deals west of the Mississippi.
Behind the scenes, we've been working diligently to build a team robust enough to weather the oncoming storm of development, expansion and headaches that will undoubtedly meet us in the next several months of expanding our company. In the last month we brought on two new team members- Ruben Infante and Sean Drazich. Please allow me to introduce you to them.
Here's Ruben:

Ruben and I went to high school together. He recently earned his BS in Electrical Engineering at UCLA. Ruben is stepping into the role of Director of User Experience. He is responsible for the look and feel of our site. So, if you hate how a button works, let him know! (Of course, let him know when he's doing a good job too.) Expect new and interesting designs in the months to come, starting with a complete coupon redesign, and a special surprise for March. (hint- it involves our mascot, and a dash of madness.)
And Here's Sean: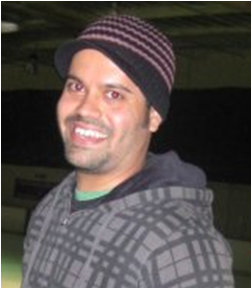 Sean and Jon went to high school together, and I knew Sean through a mutual friend. He graduated from UCSB with a BA in Political Science and a minor in History. Sean's role is as the Director of Sales and Viral Marketing. This means that Sean builds and maintains business relationships and crafts our Facebook ads and flyers, along with other viral marketing campaigns (I'm looking at you, Pardall Road- your days of un-chalked terror are numbered.)
On the Deals Front, we got some great $5 deals from Pita Pit as well as one from Sushiya and a buy one get one free pizza deal from Woodstock's. We're working towards getting some new $5 deals from Woodstock's and Sam's to Go. Keep an eye out for those.
The last thing I'll mention is that there's a new frozen yogurt and candy shop on Embarcadero del Mar, next to Sushiya (where Energy Tattoo used to be.) It's called Sweet Alley and has some ridiculously tasty fat-free frozen yogurt, as well as McConnell's ice cream. We've been eating there, and hopefully Geoff (the owner) will get us some sweet deals sometime soon.
So, what do you all think? I'd love to hear your thoughts-
For the new site users, what do you think of the look and feel of the site? Suggestions for improvement? Deals you really want to see?
For the veterans of getting sweet sweet PhatDeals, I want to hear from you too- what do you think? How are we doing? Ideas for the site?
Thanks everyone and I'll see you in two weeks with some fresh PhatDeals news.
Aaron